Login
Log in if you have an account
Dont have an account? Register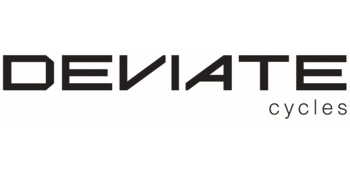 Deviate
At Feel Good Bicycles, we are proud to offer the cutting-edge products of Deviate, a brand that represents a bold departure from traditional bike design. Established in 2016 in Scotland by two lifelong friends, Chris Deverson and Ben Jones, Deviate was founded on the belief that there was a better way to make bikes.
Unlike other companies, Deviate doesn't simply follow established formulas and trends. Instead, they forge their own path, constantly pushing the limits of what is possible in bike design. The result is a line of products that are both beautiful and functional, offering a unique and unparalleled riding experience.
As one of the only Deviate dealers in Ireland, Feel Good Bicycles is your go-to source for these cutting-edge products. We have the expertise and experience to help you find the perfect Deviate bike for your needs. Take the first step towards a better biking experience and explore our selection of Deviate products today! With the innovative spirit and relentless pursuit of excellence that define the Deviate brand, you're sure to find the perfect bike to help you deviate from the norm and experience something truly special.