Login
Log in if you have an account
Dont have an account? Register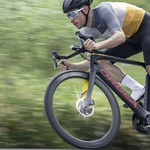 All Bikes
All our bikes in stock, from Mountain Bikes to Road Bikes including Hybrids, Kids and Electric Bikes. We carry a wide range.
Our Stock levels are live on the website, If it is visible here than it should be in stock.
Be aware though, things can move quickly. If there is only 1 left in stock it may not be there long.
If the stock level shows "On Backorder" the bike should be available for us to order in.
You can call or email to reserve a bike with a small deposit.