Login
Log in if you have an account
Dont have an account? Register
UNNO Bikes - Official Supplier in Ireland

UNNO BICYCLES ARE DESIGNED AND HANDCRAFTED IN BARCELONA, AND NOW AVAILABLE FROM FEEL GOOD BIKES IN IRELAND
Looking for something extra unique on Irish trails? Introducing our exclusive partnership as UNNO Bikes Official Supplier in Ireland!
At Feel Good Bicycles, we are not only passionate about pedalling happiness, we also pride ourselves on finding the best products the biking industry can offer. 
This is why we are proud to say we are collaborating with one of the leading innovators in design and manufacturing, UNNO Bicycles in Barcelona. You can check out in person and even book a test ride on our shop Dash Race model! What's even more exciting is we have been chosen as UNNO's only partner in Ireland to buy their bikes.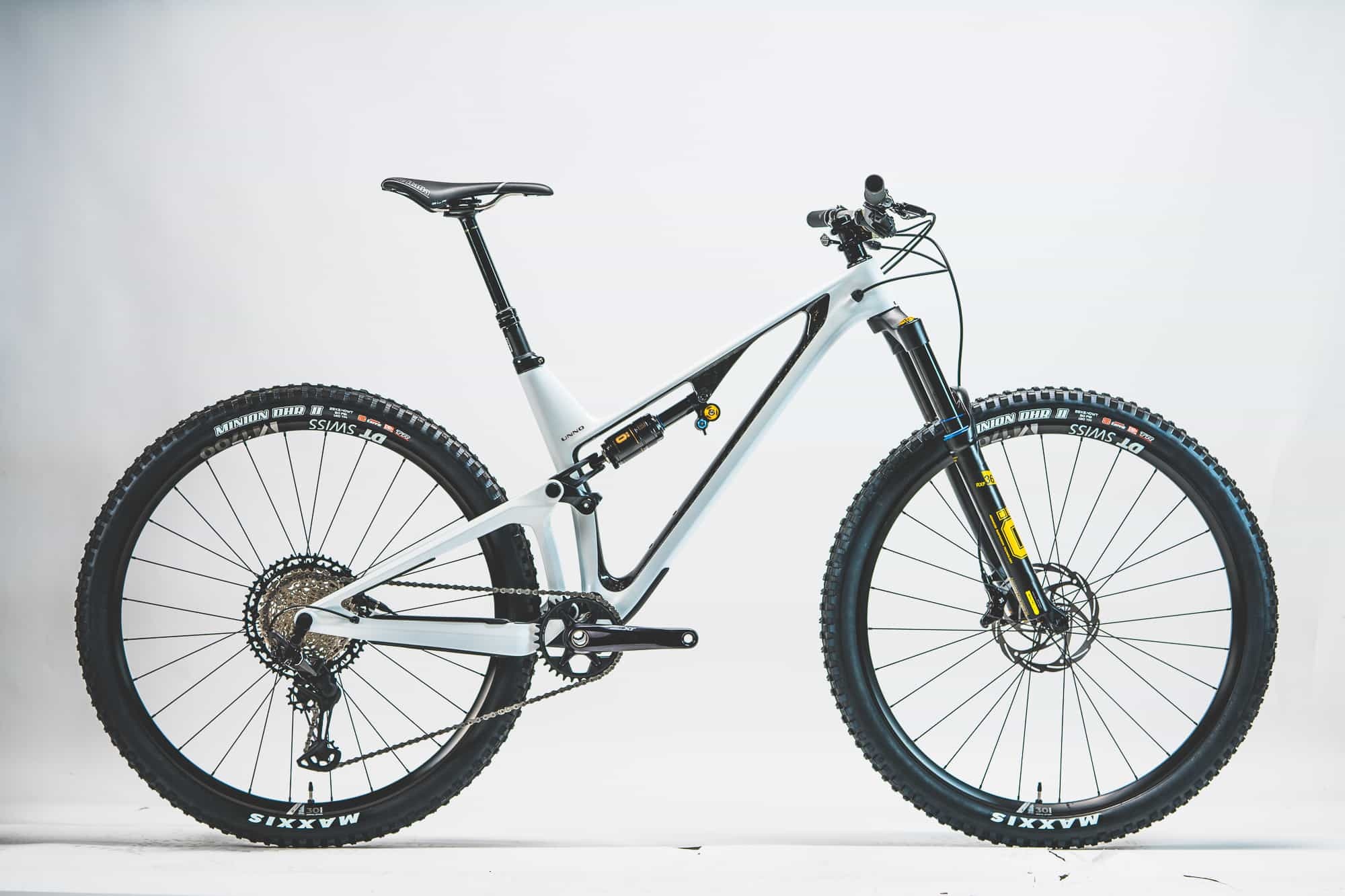 A little bit about UNNO Bicycles...
If you have never heard of UNNO, you may know their CEO and founder César Rojo who raced globally in the 2000s. If you don't know Rojo, he is a man who does not lack devotion to designing, racing and building great bikes. 
One of the reasons we love UNNO is because of their passion for bikes and particularly mountain biking. Rojo's perfectionist attitude and love for high tech and aesthetics, has led him to create these amazing range of bicycles. 
The range has five models Ever, Burn, Dash, Horn and Aora. These bicycles all are made with handmade precision, high tech and using the best materials to give you a beautiful biking experience. 
How they are made...
The Unno range is exclusively made in-house in Barcelona by a highly qualified team. They took four years to develop and master their expertise, this included over 500 hours of design and 3500 hours of engineering. Made in Barcelona by a highly skilled team, Unno have been able to create a bespoke design that fits their vision of "the perfect biking experience". 
Overseen by the owner Rojo, only the best bikes are produced to a world class standard.
Premium Materials..
Unno only use premium materials that pass standards of excellence in their bikes. Carbon compositions of T1000 and T700 grade are used to improve energy absorption. They also  use woven cloth rather than unidirectional fibers. Each frame contains 400 separate fabric cuts.
The attention to detail on this range is remarkable and would only be noticed by truly avid mountain bikers. For instance, they have curved continuous carbon internal cable routing tubes which allow the outer to be pushed straight through for effortless cable changes and invisible cabling. Likewise, they choose to use a premium glue that is mainly only seen in F1 and the supermoto industry for the binding of the resin.
Geometry...
The Geometry of this range is a remarkable aspect of the design. This is where the sheer devotion of Rojo and his team have for bicycles shines through. They wanted to create a razorblade bike range with a lightweight frame that their customers would  be able to use for many years to come. The lightweight frame and the front biased body position allows for extremely accurate control and an unforgettable pedaling experience. 
See an UNNO DASH in Ireland today!
It is clear the UNNO range is not just five models of mountain bike. It is a display of master craftsmanship and passion. Each individual bike can be customised and are hand-made. Only 50 of each type in the range are made each year. Our shop model is no. 31 in 2020.
They are made by people who love cycling for people who love cycling. 
If you want the ultimate biking experience, be sure to visit us in Feel Good Bicycles to see the Dash and experience this beautiful frame for yourself.