Login
Log in if you have an account
Dont have an account? Register
UNNO Bikes - Official Supplier in Ireland

Looking for something extra unique on Irish trails? Introducing our exclusive partnership as UNNO Bikes Official Supplier in Ireland!
At Feel Good Bicycles, we are not only passionate about pedaling happiness, we also pride ourselves on finding the best products the biking industry can offer. 
This is why we are proud to say we are collaborating with one of the leading innovators in design and manufacturing, UNNO Bicycles in Barcelona. You can check out in person and even book a test ride on our shop Dash Race model! What's even more exciting is we have been chosen as UNNO's only partner in Ireland to buy their bikes.
A little bit about UNNO Bicycles...
Feel Good Bicycles is the exclusive retailer of UNNO bikes in the country. UNNO is a brand founded by a small, dedicated team based in Barcelona, Spain, led by Cesar Rojo, a world-renowned engineer and former professional downhill racer. With his team at CERO Design, Rojo is responsible for some of the most innovative bike and suspension designs in the mountain bike industry over the past decade, including the introduction of the now widely-adopted "long and slack" geometry. CERO Design continues to be a leading engineering and design firm, serving high-profile clients in both the bike and automotive industries.
The UNNO range of bikes includes five models: the Ever, Burn, Dash, Horn, and Aora. Each bike is engineered with precision and made from the finest materials to provide a superior biking experience.
How they are made...
UNNO bikes are engineered with precision and a non-conformist spirit. Born from a desire for change and a rebellion against the status quo, UNNO is not afraid of innovative and disruptive designs. The company's focus on all details and commitment to perfection has led to bikes that are not only beautiful to ride, but also to look at and own.
Overseen by the owner Rojo, only the best bikes are produced by UNNO, to a world class standard.
Premium Materials..
UNNO only uses premium materials that meet the highest standards of excellence in their bikes. The company uses carbon compositions of T1000 and T700 grade to improve energy absorption and woven cloth instead of unidirectional fibers, with each frame containing 400 separate fabric cuts.
The attention to detail in UNNO's designs is remarkable and sure to be appreciated by avid mountain bikers. For instance, the company uses curved continuous carbon internal cable routing tubes that allow for effortless cable changes and invisible cabling. UNNO also chooses to use a premium glue, commonly only seen in the F1 and supermoto industries, for binding the resin.
This dedication to premium materials and attention to detail is just one reason why UNNO bikes are sought after by riders who demand the best.
Geometry...
UNNO is responsible for introducing the "long and slack" geometry that is now widely-adopted in the mountain bike industry. The company's independent thinking and commitment to innovation has led to a range of bikes that are designed to perform at the highest level. With UNNO, you can ride with confidence, knowing that your bike is built with the latest technologies and premium materials. Whether you're seeking a unique and innovative ride or simply want the best bike on the market, UNNO is the brand for you.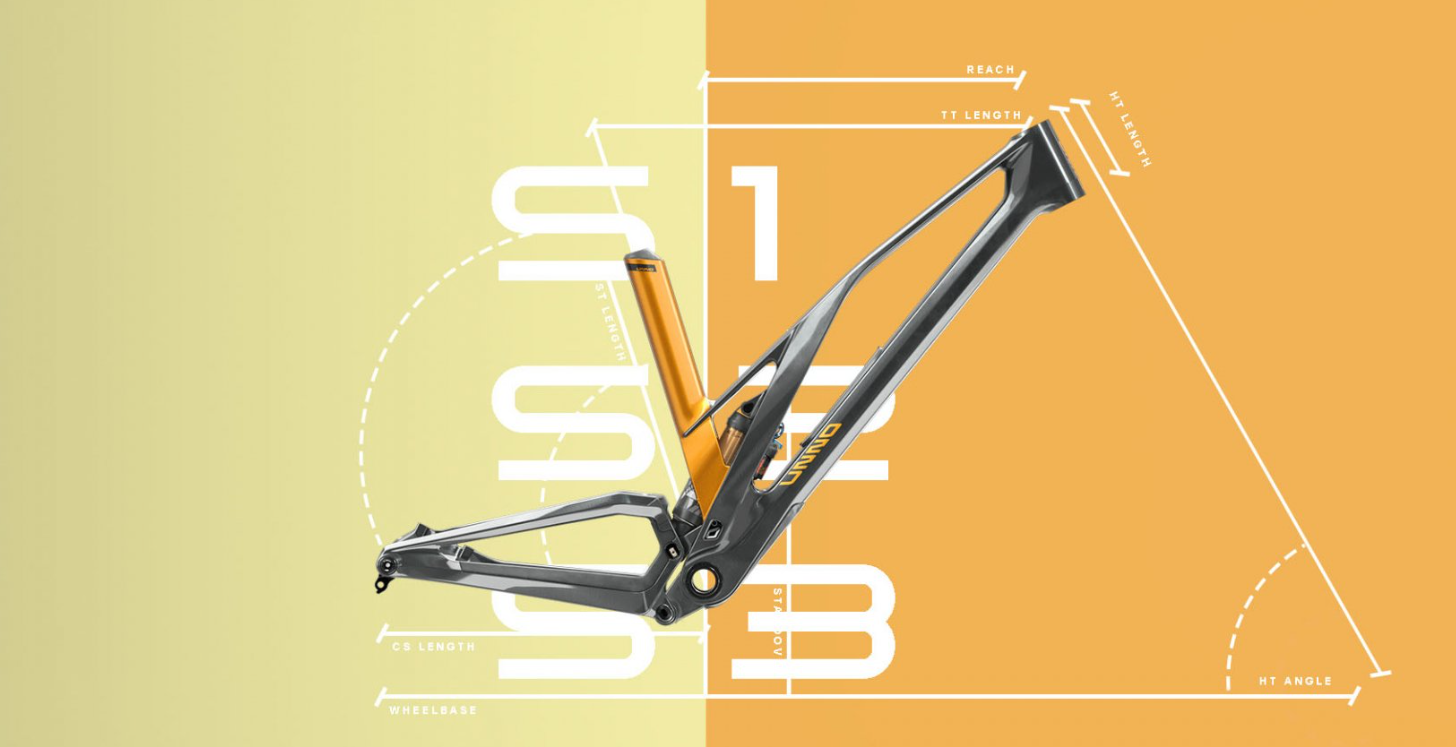 Experience the Best of Mountain Biking with UNNO Bikes at Feel Good Bicycles...
UNNO is a company that stands for innovation, premium materials, and attention to detail in the design of their bikes. UNNO bikes are not just a means of transportation, but an experience that combines beauty, high-tech, and performance. These bikes offer a unique and exceptional riding experience that will take your breath away. And as the exclusive retailer of UNNO bikes in the country, Feel Good Bicycles is proud to offer these amazing bikes to our customers.
So if you're ready to ride unique and experience the best that mountain biking has to offer, visit our shop section to see our selection of UNNO bikes today!