Login
Log in if you have an account
Dont have an account? Register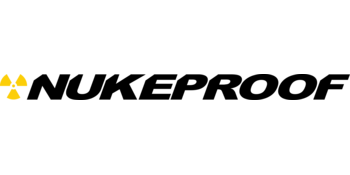 Nukeproof
Nukeproof is a well-known and respected brand in the mountain biking industry, with a rich history dating back to its inception in Grand Rapids, Michigan in the 1990s. From its early days as a pioneer in exotic design, Nukeproof has evolved into a race-proven brand with a roster of professional athletes and numerous UCI Downhill World Cup and Enduro World Series victories.
Here at Feel Good Bicycles, we are proud to be one of Ireland's dealers in Nukeproof products. Our team of experienced riders and passionate enthusiasts are dedicated to providing top-notch customer service and offering the best in Nukeproof's latest offerings. All Nukeproof products are designed and developed in Belfast, Northern Ireland, with input from riders and team members from around the world.
So if you're looking for top-quality Nukeproof gear, look no further than Feel Good Bicycles. Whether you're an experienced downhill racer or a weekend warrior, our knowledgeable staff will help you find the perfect Nukeproof product for your needs.